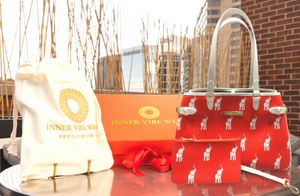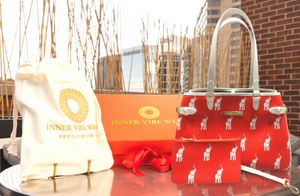 The Fortune Cookie Sorority Collection
It's the Bag with the Message Inside!
ELEGANT & EXCELLENT
"I love my bag. I am a RHOyal Poodle and yes my soul bleeds blue and gold. Finally a quality handbag designed with me and my Soros in mind!"

- Karla

LUXURIOUS & VERSATILE
What could be better than a luxurious bag designed for a finer woman? I am very pleased with my bag and the quality is second to none!
-Pamela
WHAT CUSTOMERS HAVE TO SAY
This bag is so versatile! It doesn't matter if I'm going to work or a night out on the town, I can wear it for any occasion!

- Mary
I love my bags. I can match it with any of my clothes and it will look very elegant. The quality, leather & workmanship is just excellent. This bag is very well made!

- Lauren
Better than I thought! The feel of the bag is very soft and smooth. I can use it to hold all my daily small items, it's great! Thanks

- Sarah
This appears to be a nice bag. We'll see how nice as it gets used! If I'm lucky, it will get nicer with every use, and it will be around for decades.. haha

- Karen
FAST DELIVERY
SECURE CHECKOUT
FAST CUSTOMER SUPPORT